Here are some process shots of my residency at Centrum in Port Townsend.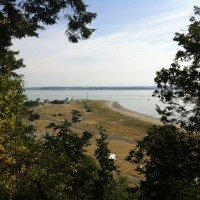 I am working on three 2 x 3′ paintings on board that channel my inner-fourteen-year-old. I am not quite ready to bring the girls and robots back–but soon I promise!
I started in the house–but quickly realized how fabulous the studio space is. Hope they don't mind glitter.
I am starting out with acrylics because I have this fantasy that I can finish three paintings this week. I am also trying to keep as much of the drawing as possible in the finished works. Oils and spray enamel will follow….and some googly eyes.
In the meantime, the Seattle PI wrote about the Nirvana Mural…check it out here.